Register for Yang weekends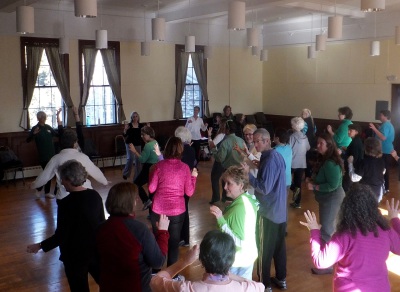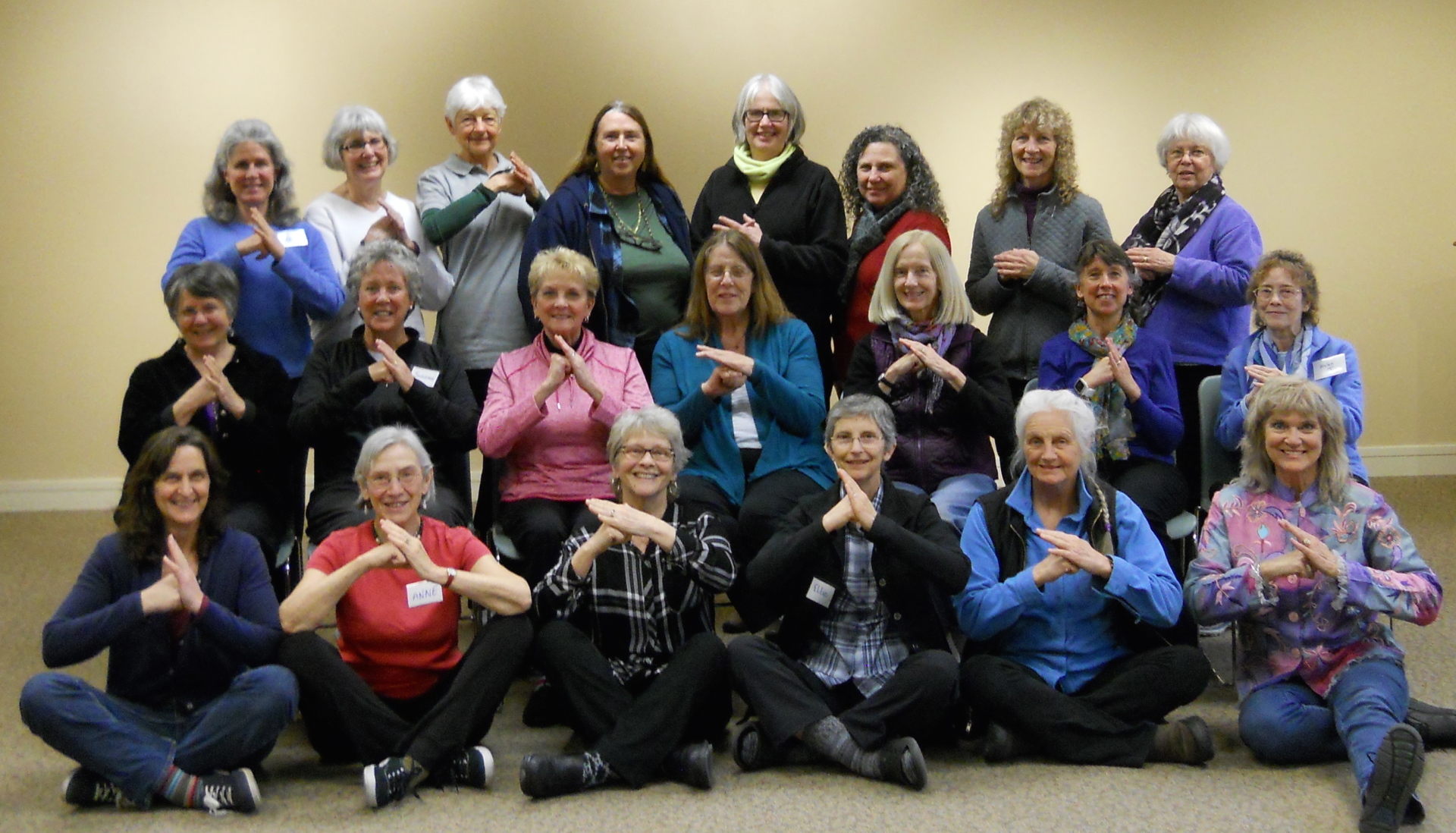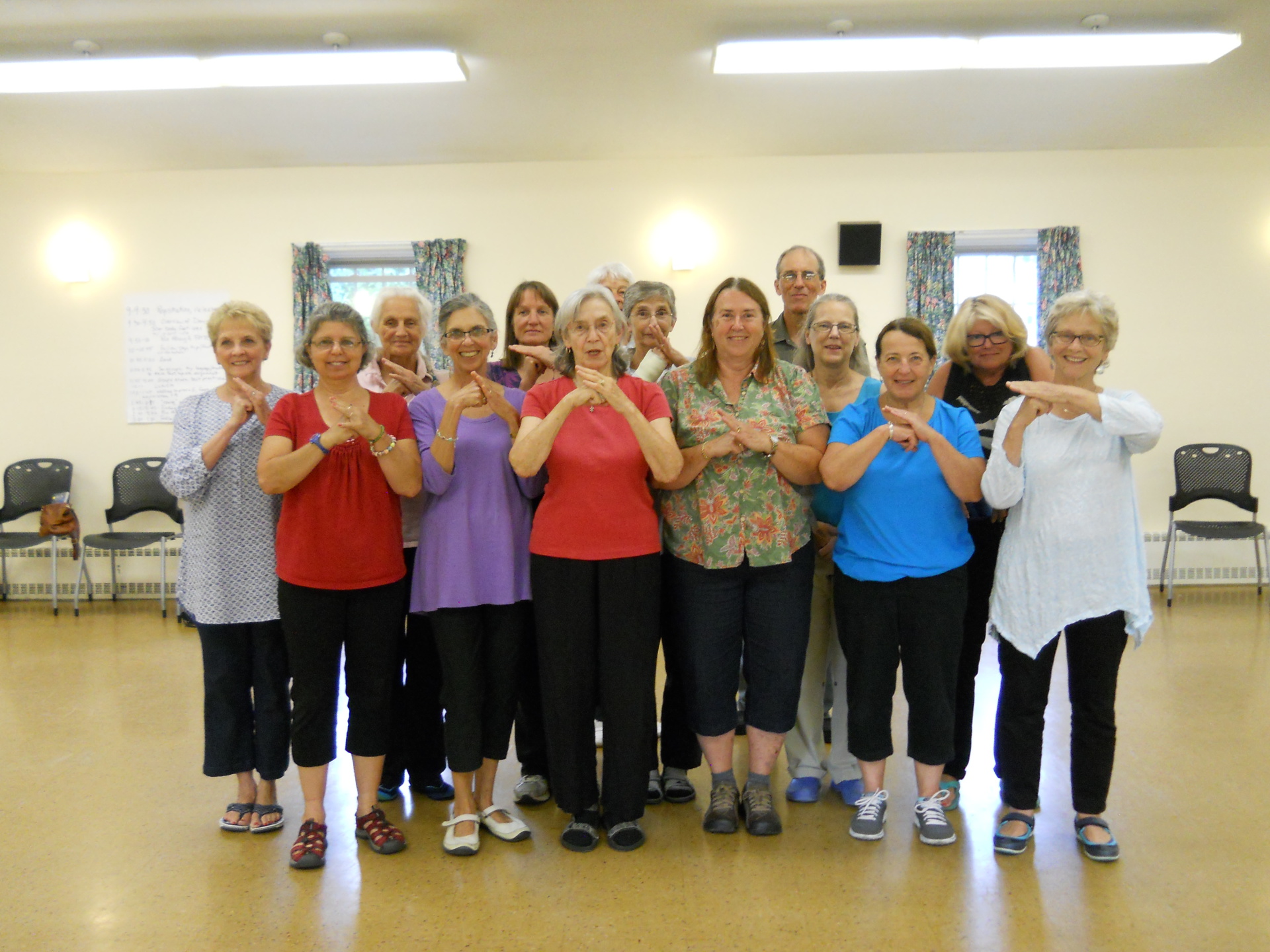 Download
    INSTRUCTORS' MANUAL--NEW

   LOTS OF GREAT INFORMATION!!
MARCH SKILLBUILDERS FEATURE SPECIAL SPEAKER, CHARLOTTE GOWEN
, FROM THE PARKINSON'S FOUNDATION. WE WILL ALSO PRACTICE DRILLS THAT HELP STUDENTS LEARN CERTAIN TAI CHI MOVEMENTS.
    Tues., March 20, Rutland
    Thurs., March 22, Barre
    Thurs., March 29, Burlington
Each Skillbuilder runs from 9:30-3:00
APRIL CERTIFICATION WORKSHOP IN FALL PREVENTION TAI CHI
--WE'RE PLANNING THIS NOW FOR SPRINGFIELD--MORE INFO COMING VERY SOON!
Watch WCAX's "Across the Fence" progam about Tai Chi Vermont and tai chi....
Sun 73 and Yang 24 Forms Classes in Montpelier once a Month
A number of our instructors are now certified to teach Sun 73 and love this opportunity. 
We have not yet certified folks to teach Yang 24 but plan to hold a certification workshop in this form during summer 2018.
Meanwhile, Ellie Hayes and Anne Bower lead practice sessions in both these forms one Saturday per month at the Montpelier Senior Activity Center, 58 Barre St. with Yang style our focus from 10-10:50 and Sun style the focus from 11-11:50. Payment is by contribution (we compensate the Activity Center for use of the large room).
Oct. 21
Nov. 18
Dec. 9
And in 2018 the second Saturday of each month.
Place your order by emailing Adine Pantich at arp423@gmail.com with your order and address. Adine will let you know the cost including postage and handling.  Be sure to make your checks out to Tai Chi Vermont.

Fall Prevention Tai Chi--Basic + Advanced Movements (DVD is titled TCA)                                                           $22        
Fall Prevention Tai Chi--Additional Movements (DVD is titled TCA II)     $19
Sun 73 Forms                                           $28 
Yang 24 Forms                                        $25     
Seated Tai Chi                                        $19     
​
Warm Up-Cool Down Wall Chart      $  6   
​
Book: Teaching Tai Chi Effectively   $17           
Across the Fence 10/27/17
When using the handouts provided below, PLEASE ink out the Arthritis Foundation info. The Arthritis Fdtn. no longer funds tai chi programs but is now devoted to research funding.
Handout for Basic Movements
Handout for Advanced movements
Handout for warm-ups/cool-downs
Tai Chi Principles/Ying-Yang Symbol